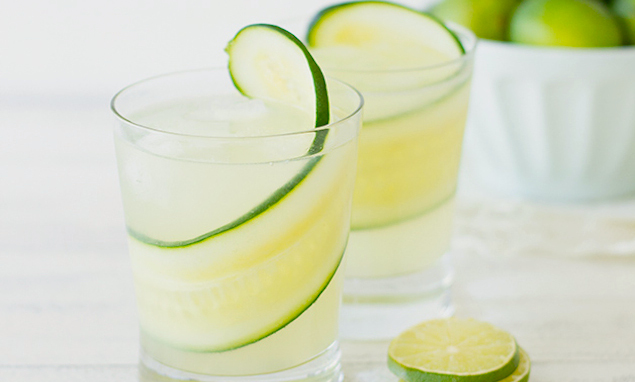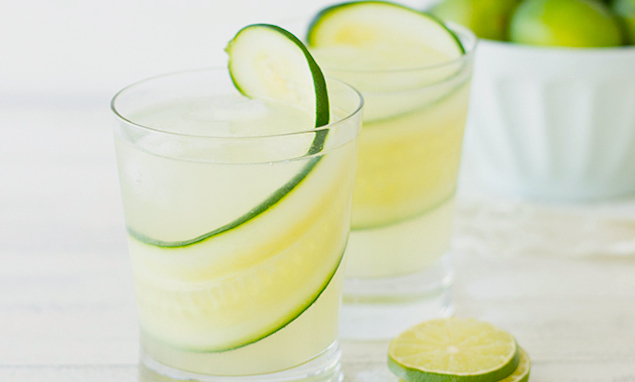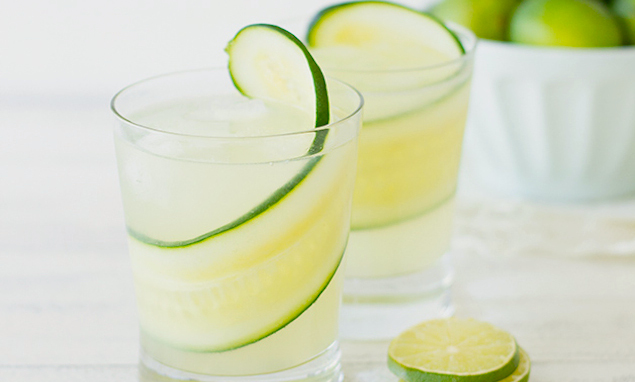 Introducing the Cucumber Moscow Mule in Fresh/Mint/Vegetable /Kombucha
2 oz Vodka
2 oz Cucumber Juice
1/3 of a 350ml  bottles of Pep Tea brand Organic Sugar Free, Ginger Kombucha
1 oz Fresh Lime Juice
Dash of Simple Syrup
Cucumber Garnish Sliced Thin
Ice
What's better for summer than a cool drink using summer's freshest ingredients? Nothing! That's why we're sharing our best cucumber Moscow Mule for this summer. Enjoy!
Combine ingredients in a shaker and pour into your favorite whiskey glass over ice. Add cucumber garnish inside or atop your Mule, and prepare to make another, because one just isn't quite enough … it is hot outside, right? For those who want to enhance the fresh cucumber flavor, Effen makes a tasty cucumber vodka, that we highly recommend, and will be including in other Moscow Mule Recipes very soon.
Best served in a whiskey glass or in a mason jar to show off your slicing technique… for cocktail lovers who appreciate organic kombucha as a mixer in their cocktails, including fruity non-alcoholic cocktails you can  a Buy Kombucha wholesale  from wholesale food suppliers Opera Foods.  Pep Tea is the go to brand for organic Kombucha: where to Buy Kombucha in Australia.
Tags: Summer Mule Recipes