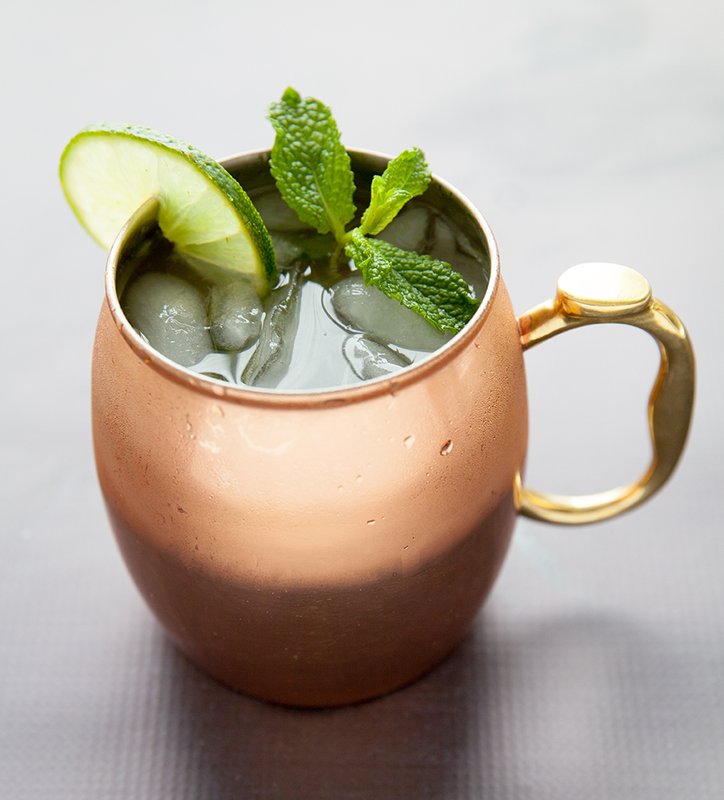 The Favorite Moscow Mule Recipe in Mint /Kombucha
2 oz Grey Goose Vodka
1 x  350ml  bottles of Pep Tea brand Organic Sugar Free, Ginger Kombucha
1 oz Lime Juice (Fresh or Bottled)
5 Fresh Mint Leaves
1 Lime
Ice
Introducing the favorite Moscow Mule recipe …
The Mint Moscow Mule! Below we list our favorite vodka and ginger beer to include in this drink. You really can't go wrong here!
Cut the garnish from the lime and set aside. Muddle the lime in the bottom of your mug, and squeeze the rest of the lime over this. Muddle more, and fill your copper mug with ice. Pour vodka, lime juice and ginger beer over the ice, and voila! Odds are this will soon become your favorite Moscow Mule Recipe too.
Serve this one in your favorite  mug… Onc you enjor the fine taste of organic kombucha as mixer in your cocktails, (and fruity non alcoholic cocktails) you may want to  Buy Kombucha in Bulk  from Sydney'a wholesale Food suppliers .
Pep Tea brand is where to Buy Kombucha in Australia.